Systematic management of R&D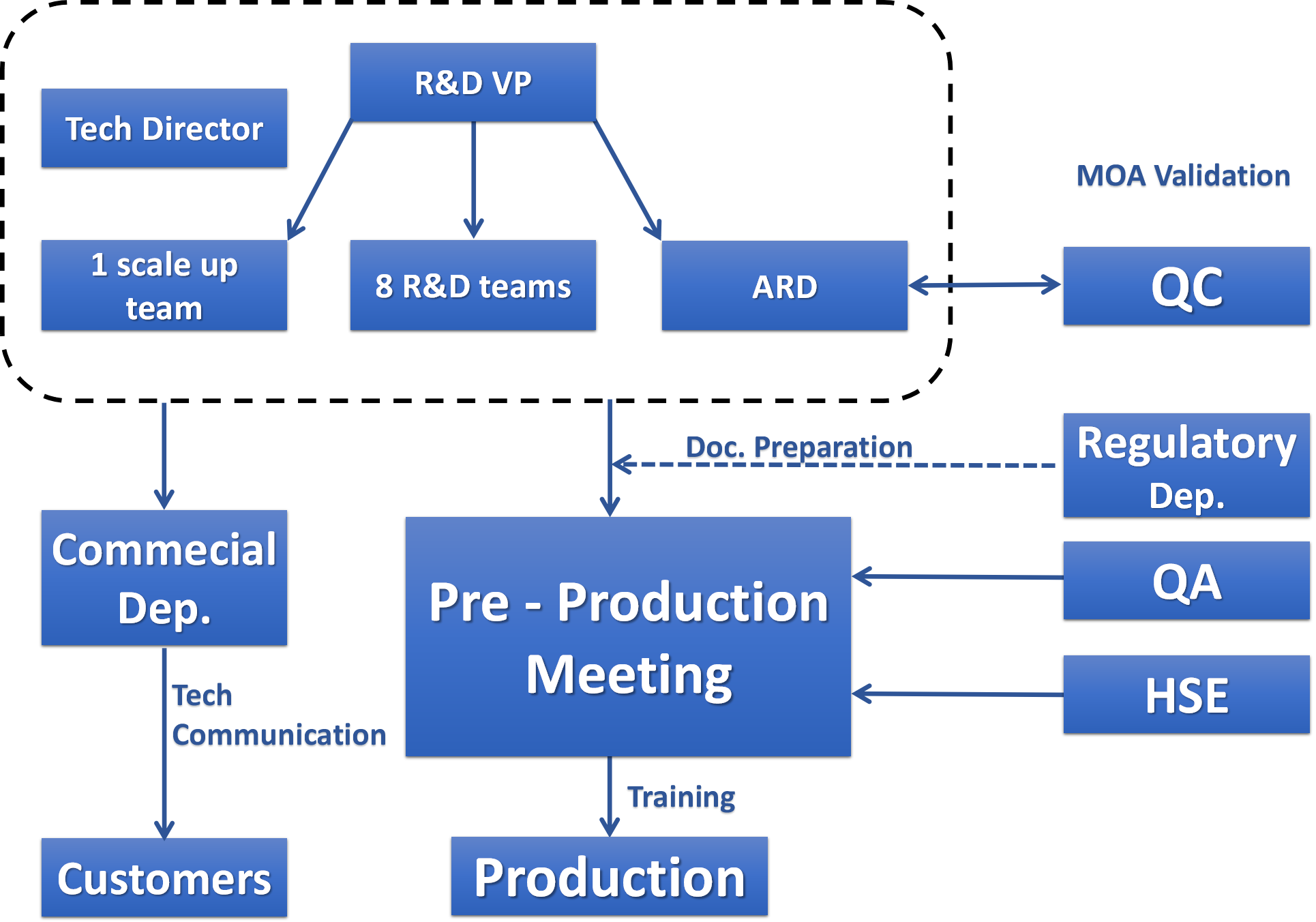 At Wisdom, systematic management is in place for every project. With 18 years' experience of serving the leading global pharmaceutical companies, our R&D chemists can efficiently implement customers' technical package and perform optimizations once approved by the customers. Our regulatory personnel participate and follow through the whole course of projects. The regulatory compliance can meet the inspection requirements set up by both the customers and regulatory authorities. Strict quality control and assurance ensure the good quality and service. Strict risk assessment and control systems ensure the safe operation of our facility. The full EHS compliance ensures the stable supply to our customers.
Wisdom provides the competitive salary, good welfare, and continuous education to our employees. Wisdom recruits talented chemists from the top universities and can retain them for a long term. The low employee turnover ratio is beneficial to the IP protection.
During the execution of the project, we provide:
● Weekly updates
● Full R&D production report
● Regular teleconference meeting
● Batch records and other documents based on regulatory requirement.

Strong Customer IP Protection

* All patents generated in the service belong to clients.

* All the electronic technical information is well encrypted and controlled internally and externally. Flash disks are forbidden to connect to the unauthorized computers.

* Paper documents are strictly controlled; all data are recalled and archived after projects completion.

* All materials and products are coded inside all departments.

* Low staff turnover rate lowers the risk of information leakage.